The Crossroads Recovery Services Team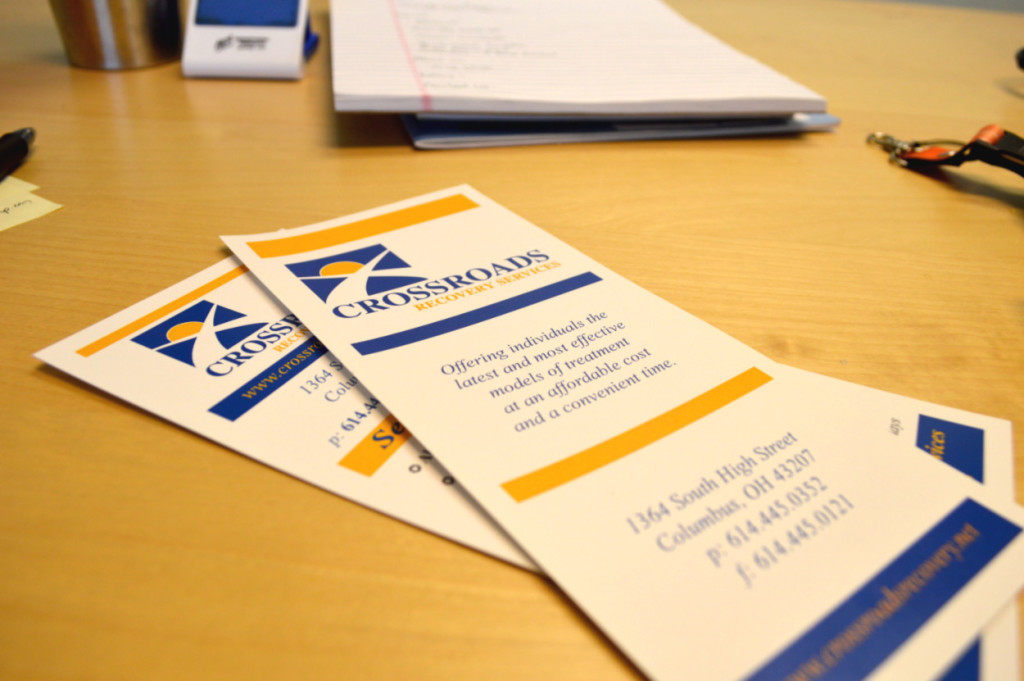 Each member of the Crossroads Recovery Services team brings a unique perspective, skill set and level of experience to the table. The results of this combination of specialties is a comprehensive counseling service built to assist you and meet your needs.
Some key members of our staff include:
Shaun Jesse – Executive Director
Shaun is the Executive Director of Crossroads Recovery Services. His passion for helping others is the guiding light for our agency, and he serves as a prime example of what each member of our team strives to be for our clients. Shaun has worked with Crossroads for many years in a multitude of capacities. He also has great working experience with the House of Hope.
Terry Donohue, M.ED, LPCC – Clinical Director
Terry is a licensed professional clinical counselor with more than 20 years of experience in the alcohol and drug counseling profession. Prior to becoming the Clinical Director at Crossroads, Terry worked with the House of Hope as its Clinical Director.
He is an adjunct faculty member for the University of Dayton. Beside his clinical responsibilities, Terry continues to counsel clients on an individual basis and facilitate educational alcohol and drug classes at Crossroads. He earned his bachelor's degree from Boston State College and his master's degree from the University of Dayton while working as a counselor at Maryhaven in Columbus.
Pete Grimm – Administrator
Pete has been with the Crossroads front office for many years. He is a lifetime resident of Columbus, Ohio with more than ten years of experience as an administrator in the substance abuse field. He graduated from Ohio Dominican University with a Bachelor of Science degree in Business Administration. Prior to becoming a member of the Crossroads staff, Pete worked at the House of Hope.
Jim Vassel, LISW-S, LICDC – Assessment & Program Staff
Jim has been with Crossroads for more than 25 years, providing mental health and alcohol/drug services since 1998. He performs assessments for those with anger management, domestic violence and alcohol/drug issues. Jim developed the Crossroads anger management and marijuana-specific programs at the agency, and has facilitated those groups since their inception.
His commitment to the greater good shines through his dedication to each and every one of our clients. He completed his Bachelor of Arts in Psychology in 1990 from Otterbein College and received his Master of Social Work Degree from the Ohio State University.
Sarah Lang, LISW-S, LCDCIII, CGRS – AOD Assessments and Therapist
Sarah, our newest addition to the Crossroads family, received both her Bachelor's Degree and Master of Social Work Degree from Ohio University. She also works as an Adjunct Instructor for students with a major in social work through Ohio University, as well. Sarah specializes in assessing and treating addiction, trauma and grief. She is licensed in Ohio through the Counselor, Social Worker, Marriage and Family Therapist Board and licensed in Ohio through the Chemical Dependency Professional Board, as well as certified as a Grief Recovery Specialist.
Through her years of experience, Sarah has maintained her client centered attitude, that focuses on aiding her clients in reaching their full potential, and believes in empowering her clients through encouraging behavioral change.
Want more information about our staff or services? Feel free to contact us here!