Crossroads Offers Both Personal and Group Atmospheres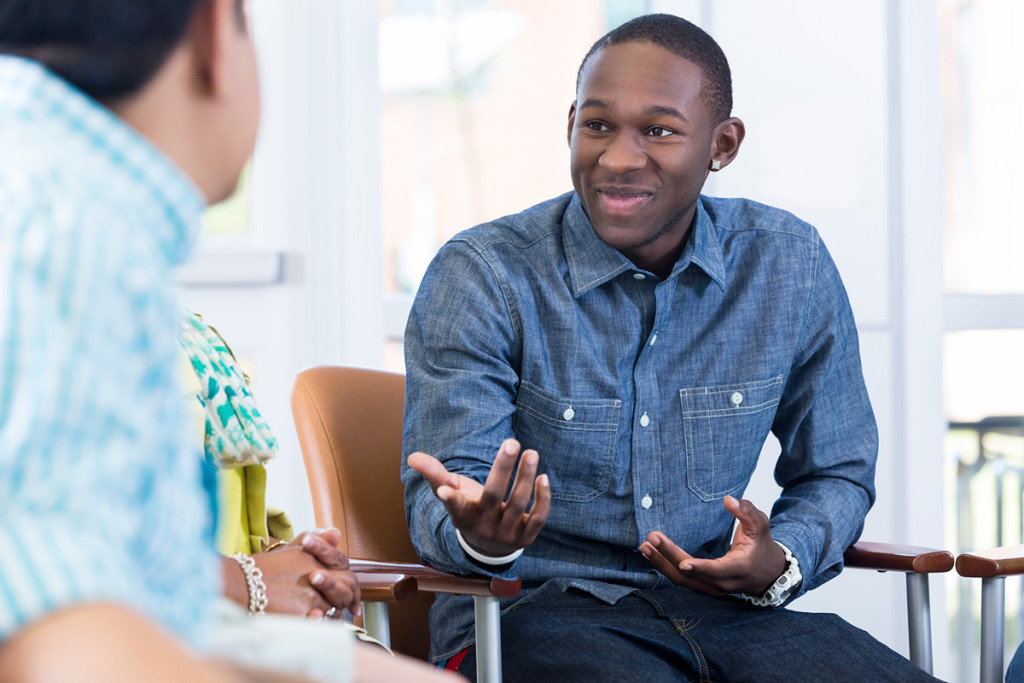 Many people have seen tangible benefits in talking about their struggles and listening to others do the same. For this reason, Crossroads Recovery Services offers its anger management and marijuana support programs in a group setting.
We welcome you into a judgment-free environment to discuss problematic behavioral patterns and previous altercations involving either emotional control or marijuana abuse.
Group Anger Management Counseling
Our anger management program is eight sessions long. Participants meet once a week. Jim Vassel – the creator of the program – leads the discussion and will assist attendees with identifying the cause of their anger outbursts and understanding the impact this behavior has on the people around them. He will steer the conversation in the interest of promoting self-discovery and minimizing the chances of further incidents.
The group atmosphere promotes a sense of not just accountability, but also empathy. As you listen to the stories of others, you begin to see yourself in a different light, and these shared experiences allow you to see the impact your behavior has on not only your own life, but those around you.
Marijuana Education Program
Our 12-week marijuana-specific program is also led by Vassel. He will discuss with the group the financial, emotional and legal implications of cannabis-related activity. With his assistance and expertise – and the support of others in similar situations – this weekly course is specifically designed to prevent any further incidents involving the drug.
We, at Crossroads, have been down these paths. We've seen the troubles problematic and habitual behavior can cause. That is why we are here to assist you in making lasting, positive life changes.